Why Messi (Also) Won't Get Soccer to Take Off in America
Leo Messi in America has reached peak hype, and for a good reason. 36 year old forward started his North American career on the rightest of feet, scoring in every game of the Leagues Cup (for a total of 11 goals in 7 games) and taking Inter Miami (last place in the MLS Eastern conference prior to his arrival) to the title.
As is the case every twenty years or so, many believe this is the moment when soccer finally takes off in America.
I am here to tell you: no it's not, and I have the proof that American sports fans still couldn't care less.
As the newly formidable side from South Florida took on somewhat ok (good for fourth in the conference standings) Nashville SC in the Leagues Cup final, Messi scored a brilliant first half goal: controlling a deflection with one touch, he used another to bypass one Nashville defender, then the third to curve the ball into a perfect placement in the top left corner of the goal, ahead of three more diving defenders. It was a classic.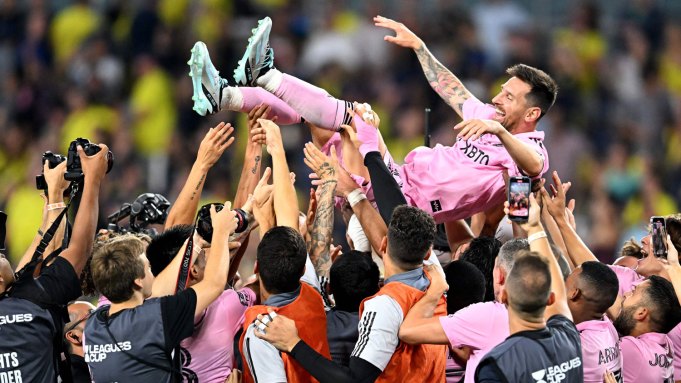 I fired up the trusty YouTube TV to enjoy the masterpiece again, surely atop the ESPN SportsCenter Top 10 Plays of the Day.
Alas, Leo's masterpiece came in at a disappointing third, on this (pro sports) sleepy August Saturday.
At number two? One Major League Baseball outfielder confidently tracking, then catching a very (very!) high hit that came down to earth so close to the lower stand that said outfielder, with no regard to own safety, fell into the crowd, emerging heroically (and in good health, supposedly), ball in glove.
This, in a regular season game, one of about a million (🤷) each team plays, as far as I remember.
And in number one? A very similar story, except the ball traveled even more slowly, even higher.
Sorry soccer, nobody here cares.